Implications of Service Failure on Customer Perception and Patronage of Shuttle Services in South East Nigeria
Agu Godswill Agu

Abia State University, Nigeria
Keywords:
service failure, customer perception, patronage, shuttle service
Abstract
This study examined customers' perception and patronage level of ABC Transport Shuttle Services in relation to the service failure(s) recorded in the recent past. A survey research was conducted using 386 respondents drawn from the past, present and potential customers of the company in Owerri, Uyo, Calabar, Onitsha, Warri, Port Harcourt, Enugu, Aba and Umuahia. Structured questionnaire were administered on these passengers while an oral interview was conducted with the ABC General Shuttle Manager. The study revealed that major areas of service failure in ABC Shuttle services include poor adherence to scheduled departure time(s), unfriendly system resulting from glaring service failures, delay in service delivery, aging buses and poor service failure management efforts. The study recommended among others, total overhauling of the shuttle system, strict adherence to scheduled departure(s) as well as periodic training of staff on effective customer relationship management and timely, efficient/effective service delivery.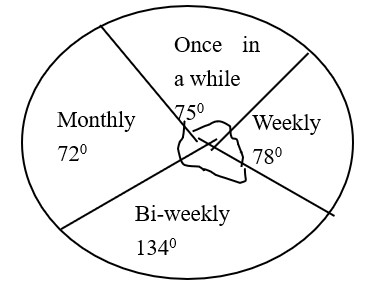 This work is licensed under a Creative Commons Attribution 4.0 International License.
Copyright for this article is retained by the author(s), with first publication rights granted to the journal.
This is an open-access article distributed under the terms and conditions of the Creative Commons Attribution license (http://creativecommons.org/licenses/by/4.0/).